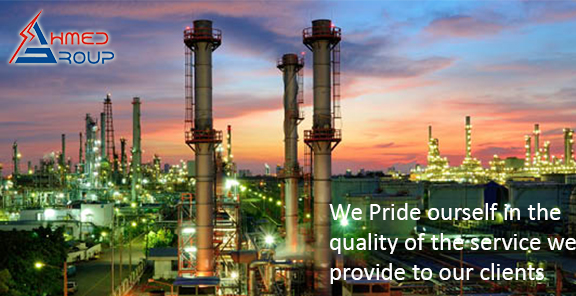 Ahmed Group of Metal Carft Industry
Ahmed Group Metal craft Industries is a metal fabrication company that is totally dedicated to serving the sign industry. We believe that our customers should never settle for less than the best. Our goal from the start was, is and always will be to manufacture and deliver the best metal products for the sign industry. When customers want the best, they turn to Metalcraft. We are proud of our reputation and will continue to provide quality products and unmatched service to our customers.
Our products include High Mast and Polygonal Poles, Scaffolding and Form works, Square and Rectangular Hollow Sections, Steel Tubular Poles and Electrical Equipments .
Ahmed Group India
Metal Craft Industries
We, Metal Craft Industries, incepted in the year 2006, are well established manufacturers and suppliers of a qualitative range of Industrial and Fabrication Products. These products are available in numerous specifications, which can be customized as per the requirement of our clients. Our range is highly appreciated by our clients for the optimum quality, durability, sturdy construction, corrosion resistance and low maintenance characteristics.
Metal Craft Industries, a Nasik based firm, offering a variety of Lighting Poles, Pipes and Lines Materials. The variety of Lighting Poles Pipes and Lines Materials that we offer includes Tubular Poles (For Street Lighting & Transmition Lines), Decorative Lighting Poles, Octagonal Poles, High Mast Poles, M.S/G.I. Pipes, Electric Poles, Line Materials etc. Our organization is showing a substantial growth since the time of its establishment in the year 2013. We are flourishing at a fast pace under the due guidance of our knowledgeable Chairman, Mr. Rahil Ahmed Siddique. We have also carved a niche for ourselves among the topmost Poles Suppliers in India.
To build a strong brand and maintain superior quality standard for customer satisfaction.
Achieve numerous positions in pole, cable, and pipes industry in terms of volume, turnover and quality in the Asian Continent.
Our focus on quality is evident in our product range. We have never compromised on quality and have successfully achieved a high level of customer appreciation resulting in long-lasting relations.