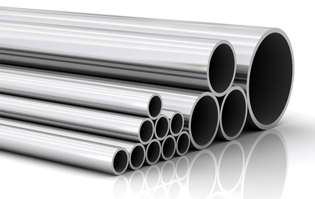 Ahmed Group offers a wide spectrum of Stainless Steel tubes for use in a diverse range of industries. These products are highly demanded for various Applications in Major Industries because of their customized design, excellent performance and capability to withstand heavy pressure.We are exporter and supplier of high quality and wide range of round steel tube in India. Our Round Stainless Steel tubes are available in various size and shapes based on the customers requirements.
At Ahmed Group, we offer a varied selection of mechanical- and structural-grade round steel tubes. Available in sizes ranging from 3/8" outside diameter to 20" outside diameter, our round steel tubes are sure to meet the requirements of your application.
Finding the Right Fit:
Finding the right size round steel tubes can be difficult. Unlike other companies that stock steel tubing in a limited range of sizes, at Ahmed Group, we offer a broad selection that include steel tubing in sizes that are hard to find anywhere else.
Round Mechanical Steel Tubing:
Mechanical round tubes are essential for everything from agricultural machinery to appliances. Because we put our mechanical round tubes through superior processing, we are able to offer turnkey products.
Round Structural Steel Tubing:
To build a skyscraper, bridge or highway, you need the right materials. Round structural steel tubing from Ahmed Group is the best in its class. Our round structural steel tubing is available in a broad range of sizes.
Our organization is engaged in offering a qualitative range of ms round pipe to our clients at industry leading prices. These are available in various shapes such as round pipe, square pipe, seamless pipe and e. R. W. Pipe that meet the individual requirement of our clients. Our range is widely used in engineering and other construction industry. Furthermore, we offer our range at competitive prices.