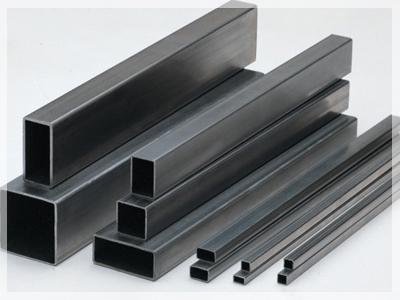 Rectangular steel pipes and tubes are used in different industrial applications. These are used for accomplishing different purposes. The common areas, where these rectangular pipes and tubes are used are: supermarket racks, container fabrication, auto fabrication, motor cycles, doors and windows, industrial plant structure, bicycles, furniture etc. There are several guidelines for defining the rectangular pipes and tubes. These guidelines are length, width, height, welding gap, radius, diameter etc. According to the nature of the requirements, the size of the rectangular steel pipes and tubes can be altered. The thinner or the slimmer tubes are used for developing structures and frames. The seamless rectangular pipes can resist more pressure than the welded seam pipes.
We have developed our core competence in the manufacturing and supplying of high quality Rectangular Pipe that are engineered according to the specifications of our clients. Product innovation and quality control has helped us meet the ever expanding demands of the industry.
At Ahmed Group, we offer rectangular steel tubing in both mechanical and structural grades. Our selection includes a wide array of sizes, ranging from 3/8" x 1-1/2" up to 12" x 20".
Mechanical Rectangular Steel Tubing:
Mechanical-grade rectangular steel tubing provides vital support to all types of mechanical applications. Big rig trucks, agricultural machinery, and even appliances rely on Ahmed Group for turnkey mechanical steel tubing. With a broad selection and expert customer service, we ensure that we can help you find the right steel for your application.
Structural Rectangular Steel Tubing:
Structural-grade rectangular steel tubing provides support to static structures of all types. We supply rectangular steel tubing for bridges, buildings, highways and much more. Our diverse selection means you will find the right steel tubing for your project at Ahmed Group.